About Us
Successfully supplying temporary and permanent construction workers from 1998 John Ryan and his team are ensuring that all major construction companies now realise that agencies are not a last gasp stopgap for workers but a strong and reliable source of productive workers of all disciplines for their company. JMR'S mission statement, "effective, efficient and reliable recruitment with a service second to none", has gone a long way to allay contractors' fears that they are receiving a second rate worker.
Over many years JMR has developed internal systems to ensure that only fully qualified, flexible, legal and highly skilled operatives are available. As a consequence of their team's in-depth knowledge of an operative's skill set they are able to discuss at length the exact requirements of their client and go a long way to satisfying their needs.
JMR continues to establish long term, lasting productive relationships with all sizes of construction companies on provision of a service based on quality and cost effectiveness.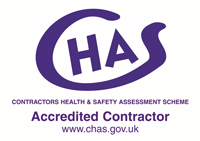 JMR Accreditations
CHAS (The Contractors Health and Safety Assessment Scheme) was created by experienced health and safety professionals in 1997 to improve health and safety standards across the UK.
In partnership with the Association of London Government (ALG), CHAS was a key developer of the core criteria held in the Approved Code of Practice which supported the Construction (Design and Management) Regulations 2007 (now recogonised as CDM 2015) and is a founder member of SSIP (Safety Schemes in Procurement). As one of the founders of third party accreditation we are not only a trusted advisor on health and safety compliance, we are an authority. We set industry benchmarks, provide assurance and reassurance, and offer best-in-class services that are easy to use and cost effective.
---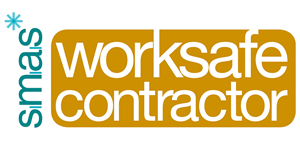 SMAS is a member of Safety Schemes in Procurement, SSIP. We are a H&S Assessment organisation that takes great pride in our professionalism, customer service and efficiency.
Working with many of the major UK housebuilders we have developed experience and expertise in new build construction but we also deal with many other construction organisations.
As a dedicated H&S assessment company we do not get distracted by other activities such as H&S Training or Consultancy. This also means that you can be confident that there is no conflict of interest in any of our assessment decisions.